MenB disease occurs throughout the world and is endemic in Europe and Latin America

3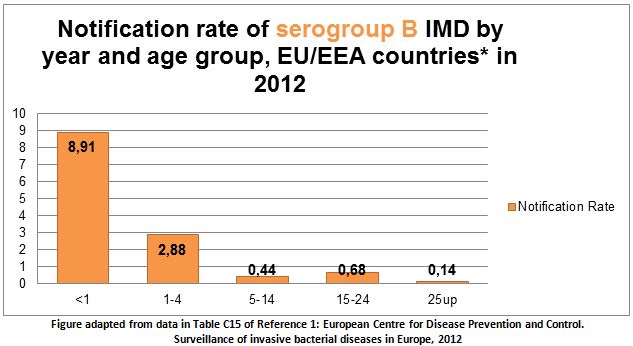 *Contributing countries: Austria, Belgium, the Czech Republic, Denmark, Estonia, Finland, France, Germany, Greece, Hungary, Ireland, Italy, Lithuania, Malta, the Netherlands, Norway, Poland, Portugal, Romania, Slovakia, Slovenia, Spain, Sweden and the United Kingdom
Complications of MenB

4
According to a control case study performed in the UK between 2008 and 2010:
Most children survive serogroup B meningococcal disease without major sequelae, however approximately 10%-20% of children who survive MenB IMD experience major complications, including major amputations (i.e., limb loss), seizures, major hearing loss and intellectual disability.

4

5

More than one-third of survivors of childhood MenB disease experience other lifelong deficits, such as psychological disorders, borderline IQ (IQ<85), digit amputations, minor or unilateral hearing loss (i.e. in one ear) and minor communication deficits.

4
Prescription Only Medicine.
Before prescribing please consult the full SPC which you can request from GSK or access on the website of the Pharmaceutical Services of the Ministry of Health http://www.phs.moh.gov.cy/web/guest/drug-search
Trade marks are owned by or licensed to the GSK group of companies.
© 2020 GSK group of companies or its licensor.