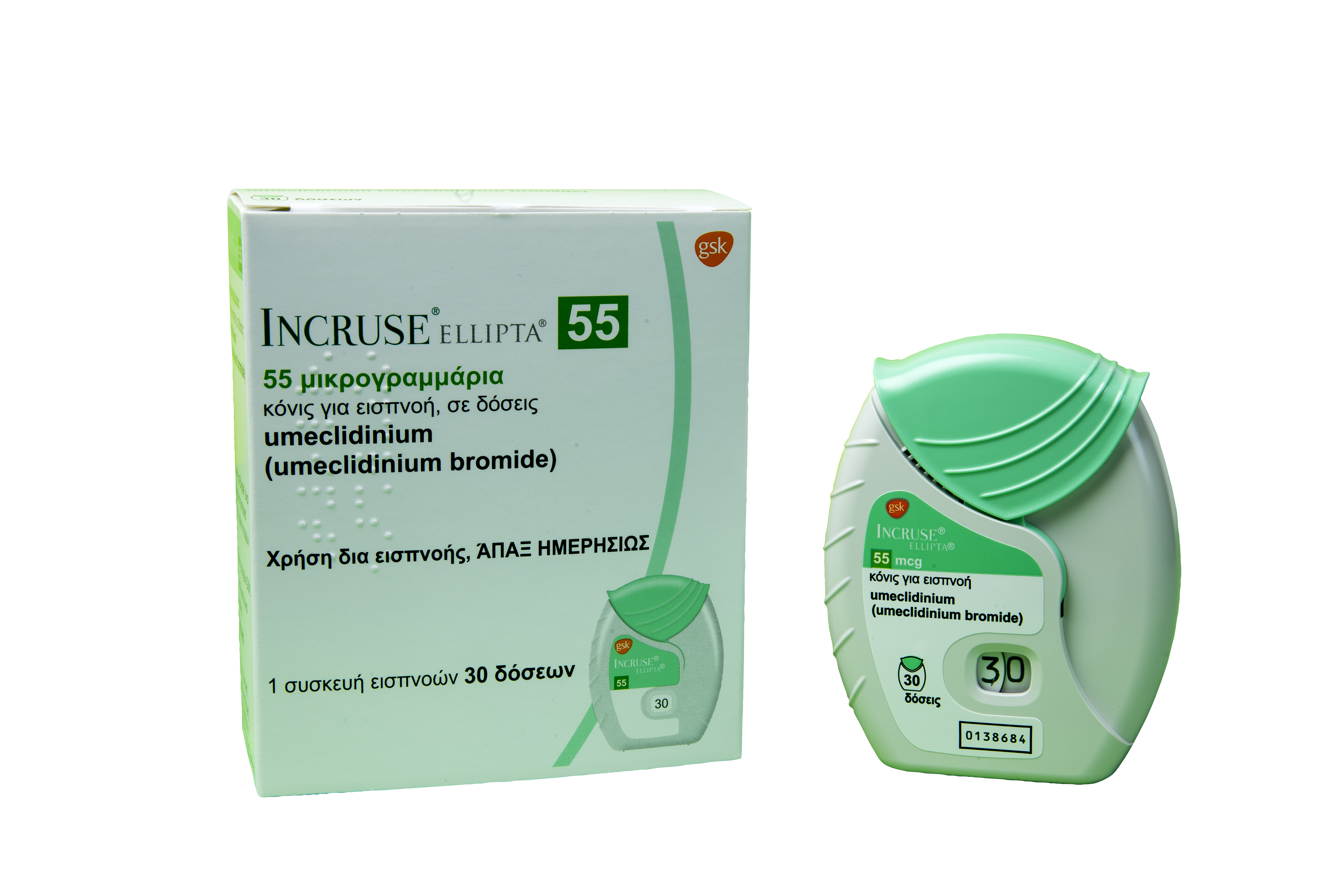 Product overview

Incruse ▼ Ellipta (umeclidinium) is indicated as a maintenance bronchodilator treatment to relieve symptoms in adult patients with chronic obstructive pulmonary disease (COPD).

▼This medicinal product is subject to additional monitoring. This will allow quick identification of new safety information. Healthcare professionals are asked to report any suspected adverse reactions.
Prescription Only Medicine
Available only in the private market.
Before prescribing please consult the full SPC which you can request from GSK or access on the website of the Pharmaceutical Services of the Ministry of Health http://www.phs.moh.gov.cy/web/guest/drug-search
Trade marks are owned by or licensed to the GSK group of companies.
Incruse Ellipta was developed in collaboration with INNOVIVA
© 2018 GSK group of companies or its licensor.
Retail Price: Incruse Ellipta 55mcg 30 doses: €42.43 Pharmaceutical Services price list 1/6/2018.