Relvar Ellipta Dosing & Administration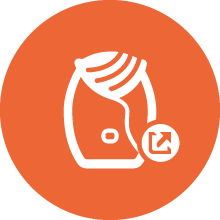 See how easy the Ellipta device is to use
Dosing for patients with asthma and COPD
Asthma

3

Adults and adolescents ≥ 12 years who require a low to mid dose ICS/LABA
One inhalation of Relvar Ellipta 92/22 mcg once daily
Adults and adolescents ≥ 12 years who require a higher dose ICS/LABA
One inhalation of Relvar Ellipta 184/22 mcg once daily
The maximum recommended dose is one inhalation of Relvar Ellipta 184/22 mcg once daily

COPD

3

For patients with COPD

One inhalation of Relvar Ellipta 92/22 mcg once daily

Dosing adjustments in asthma and COPD
There is no need to adjust dose for elderly patients, or for those with renal impairment. 3
Exercise caution for patients with hepatic impairment. They may be more at risk of systemic adverse reactions associated with corticosteroids.
For patients with moderate or severe hepatic impairment, the maximum dose is 92/22 mcg. Please see Relvar SmPC for more detail.

Relvar Ellipta administration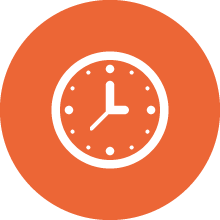 Read on for a step-by-step guide to administering Relvar Ellipta.
1.How to prepare a dose:

Open the cover. Do not shake the inhaler. Slide down the cover until you hear a 'click'




2.How How to inhale the medicine:

Hold the inhaler away from your mouth and breathe out as far as comfortable. Do NOT breathe out into the inhaler

Put the mouthpiece between your lips and close your lips firmly around it

Do not block the air vents with your fingers

Take one long, steady, deep breath in. Hold it for as long as possible (at least 3–4 seconds)

Remove the inhaler from your mouth

Breathe out slowly and gently

3.Close the inhaler. :

If you want to clean the mouthpiece, use a dry tissue before closing the cover.

Slide the cover upwards as far as it will go to cover the mouthpiece.

4.Rinse your mouth:

If your patient rinses his/her mouth with water after they have used the inhaler, it is less likely they will develop a sore mouth or throat as side effects.



Product storage

3
Do not store above 25°C

If stored in a refrigerator, allow the inhaler to return to room temperature for at least 1 hour before use

Use within 6 weeks of first opening the tray – as soon as the inhaler is removed from the tray, write the date on which it should be discarded in the space provided on the label
Before prescribing please consult the full SPC which you can request from GSK or access on the website of the Pharmaceutical Services of the Ministry of Health http://www.phs.moh.gov.cy/web/guest/drug-search
References
Riley JH et al. Correct usage ease of use and preference of two dry powder inhalers in patients with COPD analysis of five phase III randomized trials. Int J Chron Obstruct Pulmon Dis. 2016; 21: 1873–1880.
van der Palen et al. A randomised open-label cross-over study of inhaler errors, preference and time to achieve correct inhaler use in patients with COPD or asthma: comparison of Ellipta with other inhaler devices. Primary Care Resp Med 2016;26: 16079; doi:10.1038/npjpcrm.2016.79.
Trade marks are owned by or licensed to the GSK group of companies.
© 2020 GSK group of companies or its licensor.
Before prescribing please consult the full SPC which you can request from GSK or access on the website of the Pharmaceutical Services of the Ministry of Health http://www.phs.moh.gov.cy/web/guest/drug-search
Prescription Only Medicine