Prescribe Avamys once daily

1
Avamys is indicated in adults, adolescents and children (6 years and over)

2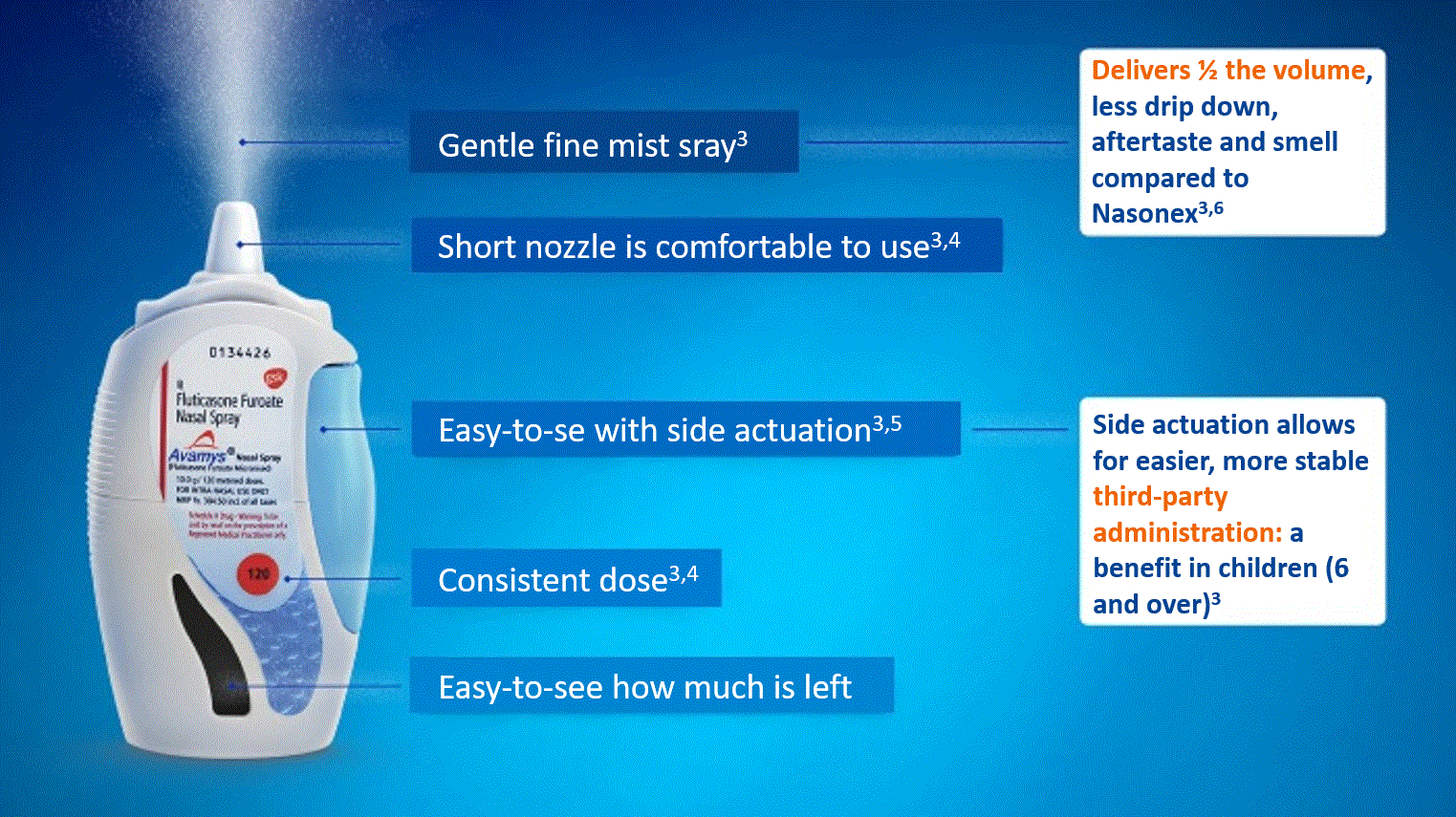 In the preference study with FPNS (Meltzer EO, et al. 2008) the overall incidence of AEs with FF was 2% (dizziness, headache, nasal congestion). 6

How to use the Avamys device
Watch the video to find out more.
Overall 5 patients (2%) reported AEs with FFNS and 13 patients (4%) with MFNS. Few common AEs were reported: rhinorrhoea, nasal discomfort, cough. No severe safety issues were identified during the study. 8

* Multicentre, randomised, double-blind, cross-over study where patient (n=300) preferences were determined by using three questionnaires
(Overall Preference, Immediate Attributes and Delayed Attributes).
AE: Adverse event; AR: Allergic rhinitis; FFNS: Fluticasone furoate nasal spray; FPNS: Fluticasone propionate nasal spray; MFNS: Mometasone furoate nasal spray.

Adverse events should be reported. Reporting forms and information can be found at https://yellowcard.mhra.gov.uk/ or search for MHRA Yellowcard in the Google Play or Apple App store. Adverse events should also be reported to GlaxoSmithKline on 0800 221 441.
Avamys is a registered trademark of the GlaxoSmithKline group of companies.