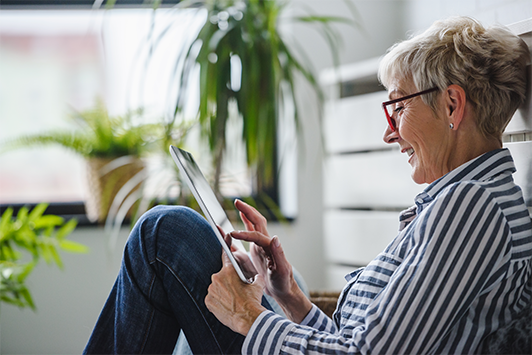 BLENREP patient support
Resources created to help you support your patients who have been prescribed BLENREP
For GB healthcare professionals only.*
BLENREP risk minimisation materials
Do you have a question or want to talk to your local haematology Key Account Manager? Click below to fill in the enquiry form, and get in touch!
*BLENREP is not commercially available in Northern Ireland.
BLENREP is indicated as monotherapy for the treatment of multiple myeloma in adult patients, who have received at least four prior therapies and whose disease is refractory to at least one proteasome inhibitor, one immunomodulatory agent, and an anti-CD38 monoclonal antibody, and who have demonstrated disease progression on the last therapy.1
Abbreviations
EMC, electronic medicines compendium; GB, Great Britain
References
BLENREP Summary of Product Characteristics.
▼This medicine is subject to additional monitoring. This will allow quick identification of new safety information.
Adverse events should be reported. Reporting forms and information can be found at https://yellowcard.mhra.gov.uk/ or search for MHRA Yellowcard in the Google Play or Apple App store. Adverse events should also be reported to GlaxoSmithKline on 0800 221 441
© 2022 GSK group of companies or its licensor.
Trademarks are owned by or licensed to the GSK group of companies.
Third party trade marks are the property of their respective owners
May 2023 | PM-GB-BLM-WCNT-230004 (V2.0)