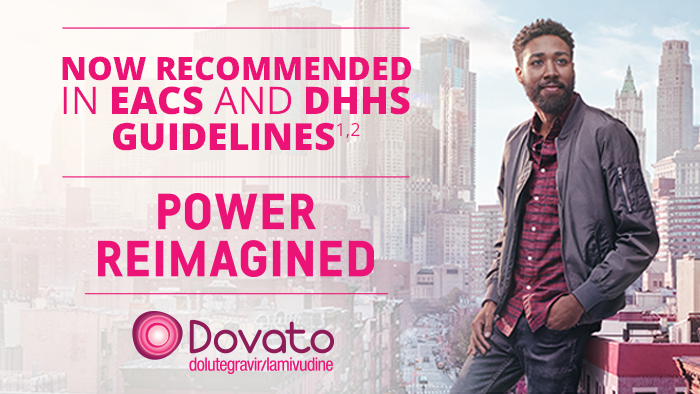 Dovato is indicated for the treatment of HIV-1 in adults and adolescents above 12 years weighing at least 40 kg, with no known or suspected resistance to the integrase inhibitor class, or lamivudine. 3
Dovato Recommended in Treatment Guidelines
Dovato is recommended as an initial regimen for treatment naïve patients and as a switch strategy for virologically supressed patients 1
Requirements for treatment naïve patients:
HBsAg negative

HIV Viral load <500,000 copies/ml

CD4 count >200 cells/µL
Dovato is recommended as an initial regimen for most PLHIV (AI)*+ and as a good option for virologically suppressed patients who have no evidence of resistance to either drug 2
Exclusions for treatment naïve patients:
HIV viral load of >500,000 copies/ml

HBV co-infection

Where ART is to be started before the results of HIV genotype resistance testing for reverse transcriptase or HBV testing are available
Adverse events should be reported directly to the Health Products Regulatory Authority (HPRA) on their website: www.hpra.ie . Adverse events should also be reported to GlaxoSmithKline on 1800 244 255.
Trade marks are owned by or licensed to the ViiV Healthcare group of companies.