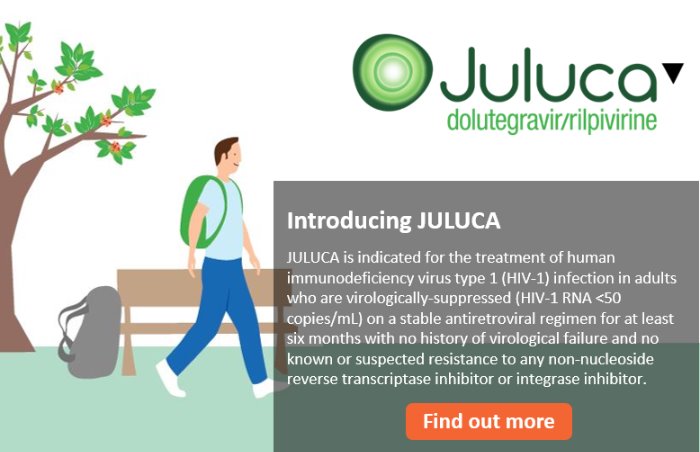 Welcome to the 2-Drug Regimen Era
Streamlining therapy to 2 drugs following suppression can reduce ARV exposure and potential associated toxicities.

Why should patients take more ARVs than they need?
References:
Juluca Summary of Product Characteristics. Available from: www.medicines.ie. Last accessed: January 2019.

Llibre JM, et al. Lancet 2018;391:839-849.

Data on File: HIV STR Size Comparison.
* DTG 50mg + RPV 25mg (bioequivalent to Juluca) used in SWORD studies.
Adverse events should be reported directly to the HPRA; Freepost, Pharmacovigilance Section, Health Products Regulatory Authority, Earlsfort Terrace, Dublin 2, Tel: +353 1 676 4971 medsafety@hpra.ie. Adverse events should also be reported to GlaxoSmithKline on 1800 244 255.
▼ These medicinal products are subject to additional monitoring. This will allow quick identification of new safety information. Healthcare professionals are asked to report any suspected adverse reactions.

Trade marks are owned by or licensed to the ViiV Healthcare group of companies.