Indications
Active ingredients of Relvar Ellipta

1

2
Relvar Ellipta (fluticasone furoate/vilanterol [as trifenatate]) inhalation powder
Each single inhalation of fluticasone furoate (FF) 100 micrograms (mcg) and vilanterol (VI) 25 mcg provides a delivered dose of 92 mcg FF and 22 mcg VI.
Each single inhalation of FF 200 mcg and VI 25 mcg provides a delivered dose of 184 mcg of FF and 22 mcg of VI.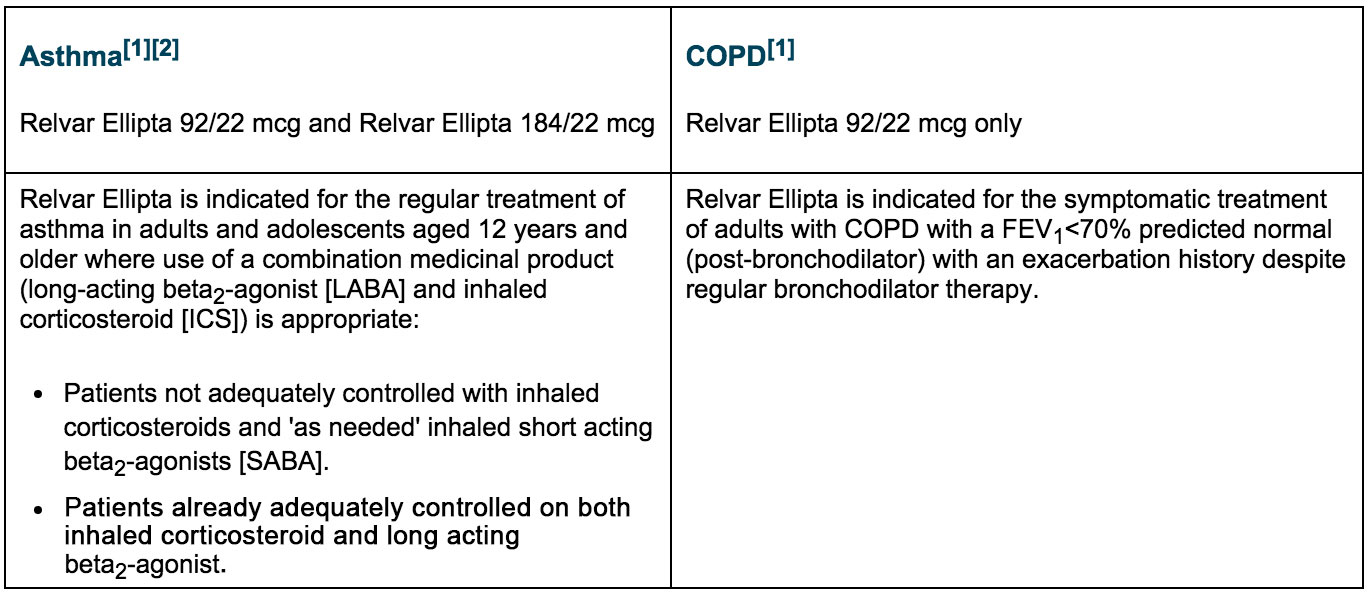 RELVAR Ellipta was developed in collaboration with INNOVIVA Inc.
Adverse events should be reported directly to the HPRA; Freepost, Pharmacovigilance Section, Health Products Regulatory Authority, Earlsfort Terrace, Dublin 2, Tel: +353 1 676 4971 medsafety@hpra.ie. Adverse events should also be reported to GlaxoSmithKline on 1800 244 255.
Relvar and Ellipta are registered trademarks of the GlaxoSmithKline Group of Companies