Indications
Active ingredients of Relvar Ellipta

1

2
Relvar Ellipta (fluticasone furoate/vilanterol [as trifenatate]) inhalation powder
Each single inhalation of fluticasone furoate (FF) 100 micrograms (mcg) and vilanterol (VI) 25 mcg provides a delivered dose of 92 mcg FF and 22 mcg VI.
Each single inhalation of FF 200 mcg and VI 25 mcg provides a delivered dose of 184 mcg of FF and 22 mcg of VI.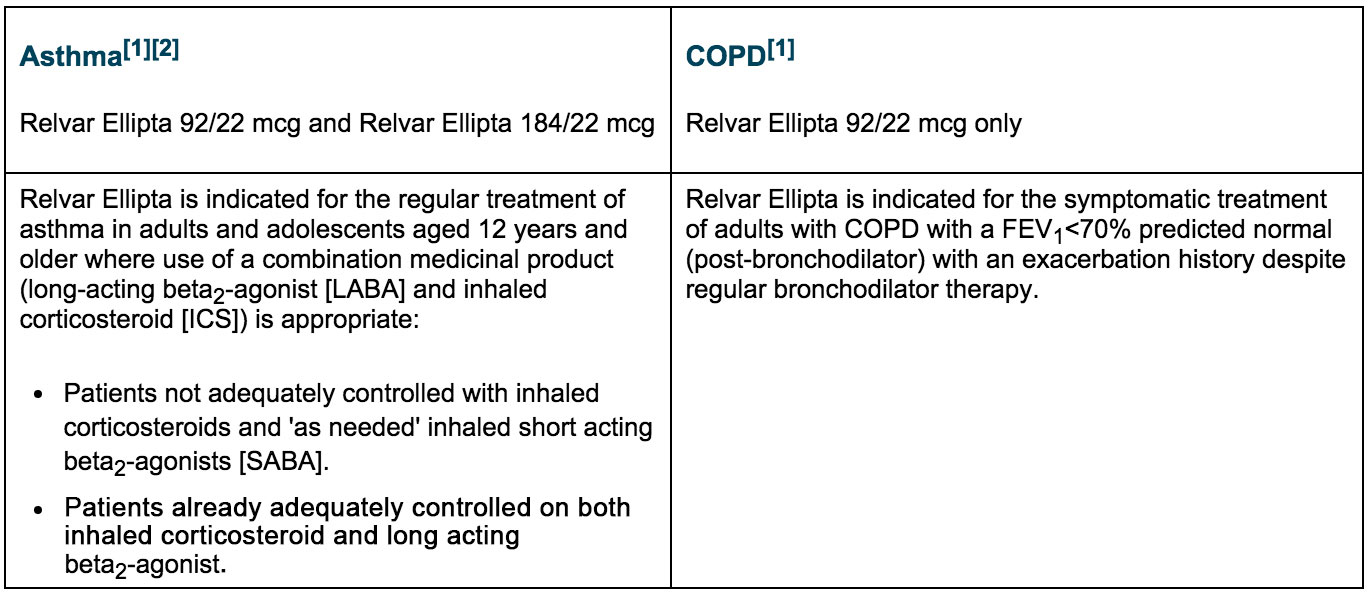 RELVAR Ellipta was developed in collaboration with INNOVIVA Inc.
Adverse events should be reported to the Health Products Regulatory Authority (HPRA) using an Adverse Reaction Report Form obtained either from the HPRA or electronically via the website at www.hpra.ie. Adverse events should also be reported to GlaxoSmithKline on 1800 244 255.
Relvar and Ellipta are registered trademarks of the GlaxoSmithKline Group of Companies