GSK's 2019 webinar series is here
As 2019 begins, keep up to date on the latest topics in Asthma, COPD & Vaccines by joining our medical-led lunchtime webinar series from the comfort of your own office.
Asthma disease management and the role of maintenance-and-reliver vs fixed-dose therapy
Tuesday, January 15th at 1:05pm
A review of the general principles of asthma treatment, the rationale for maintenance-and-reliever treatment versus fixed-dose treatment with the same medication and the role of fixed-dose inhaled corticosteroid/long-acting beta-agonist (ICS/LABA) treatment in asthma from the patient and scientific perspectives.

New Year; New Travel Plans - protect your patients against vaccine-preventable diseases while travelling
Tuesday, January 22nd at 1:05pm
The presentation will cover best practice for assessing and managing travel risks and include some highlights from the Northern European Conference on Travel Medicine held in Stockholm in May 2018.

Targeted therapy for COPD: have we reached an era of personalized medicine? Beyond the current guidelines
Tuesday, January 29th at 1:05pm
A review of different COPD phenotypes and the value of personalising COPD treatment for patients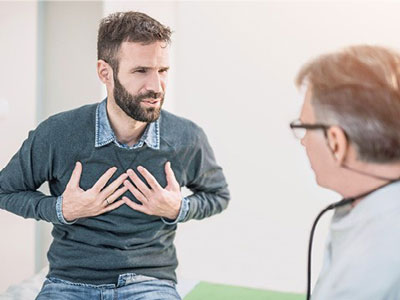 Identifying and phenotyping the patient with severe asthma, and relevance to choice of treatment
Tuesday, February 12th at 1:05pm
Using a patient case history, the webinar will address the definition of severe asthma, review the diagnosis and differentiation from other conditions and discuss factors contributing to poor asthma control to consider before treatment escalation. The role of phenotyping in the management of severe asthma and the benefits of biologics in severe eosinophilic asthma will also be discussed.

Invasive Meningococcal Disease prevention beyond babies
Tuesday, February 19th at 1:05pm
In this webinar, we will examine the epidemiology of meningococcal disease and vaccination in population not covered by universal mass vaccination in Ireland.

The impact of COPD on patients; gaining insights into what matters to a patient with COPD
Tuesday, February 26th at 1:05pm
A discussion on the value of insights into how a COPD patient reacts and relates to their condition and how this can be achieved.

Interested in learning more? Why not explore our upcoming events and registering your interest today?