Please note, the live Q&A session with a GSK medical advisor is not included in the above video.
Prescribing Information
Webinar | English | 47:00
Drug-Disease Modelling: The impact of early vs delayed initiation of combination therapy for BPH medical management
Watch our expert panel discussing how to improve outcomes for patients with BPH, the evolution of BPH management and the clinical implications of new drug-disease modelling.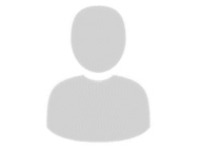 Dr. Michael Manyak
Professor of Urology, Global Medical Director, Urology, GSK
Dr. Michael J. Manyak is Global Medical Affairs Director for the GlaxoSmithKline urology franchise. He maintains academic appointments as Adjunct Professor of Urology and Engineering at The George Washington University (GWU) where he spent 16 years, the last nine as Chairman of the Department of Urology. Dr. Manyak completed a fellowship in biotechnology at the National Cancer Institute as an American Urological Association (AUA) Foundation Scholar. He has published over 150 refereed journal articles, 21 book chapters, and has been granted 11 patents. His research interests have included medical imaging, laser technology for diagnosis and treatment of urologic disorders, and surgical simulation for education. He has twice served on the FDA Regulatory Panel for Genitourinary and Gastrointestinal Devices.
Dr. Claus G. Roehrborn
Professor and Chairman, Department of Urology University of Texas Southwestern Medical Center, Dallas Texas
Claus G. Roehrborn, MD, joined the urology faculty at The University of Texas Southwestern Medical Center in 1992 and is currently Professor and Chairman of the Department of Urology. Dr. Roehrborn's research interests are in the areas of benign and malignant prostate diseases, including medical and minimally invasive therapies for BPH, and markers for prostate cancer. His basic, translational and clinical research has yielded nearly 500 peer-reviewed publications, more than 30 book chapters, and numerous other contributions to the literature. He serves on the editorial board of many peer-reviewed journals, is associate editor of Urology, and coeditor of the comprehensive and authoritative Textbook of BPH. At present, Dr. Roehrborn continues to be involved in virtually all aspects of BPH research as well as translational and clinical research in prostate cancer.
Dr. Marcio Averbeck
Medical Expert, Urology, GSK
Dr. Marcio A. Averbeck is GSK Internal Expert focusing on continuous medical education on BPH/LUTS in Brazil. Dr. Averbeck obtained master's degree and his PhD from Federal University of Health Sciences of Porto Alegre. He has been chosen by the European Urological Scholarship Program (EUSP) to perform a clinical fellowship on Neuro-Urology in Innsbruck, Austria (2010). Dr. Averbeck has been involved with different initiatives along with the Brazilian Urological Society (SBU), including leadership positions in the Neuro-Urology Department, Women's Urology Department and continuous medical education office. He has also published several journals refereed articles and book chapters in the field of functional urology. His main areas of interest are male LUTS, BPH-related bladder dysfunction, and neurogenic lower urinary tract dysfunction (NLUTD).