Resources for patients living with asthma
Living with Asthma – It can be made easier patient information leaflet
The leaflet contains the following topics:
What is Asthma?

What triggers Asthma?

What are the most common Asthma symptoms?

How is Asthma diagnosed?

How is Asthma treated?

How to act if Asthma attack starts?

Why are inhalational medications preferred in asthma?

Controlling your asthma

Each person responds differently to different triggers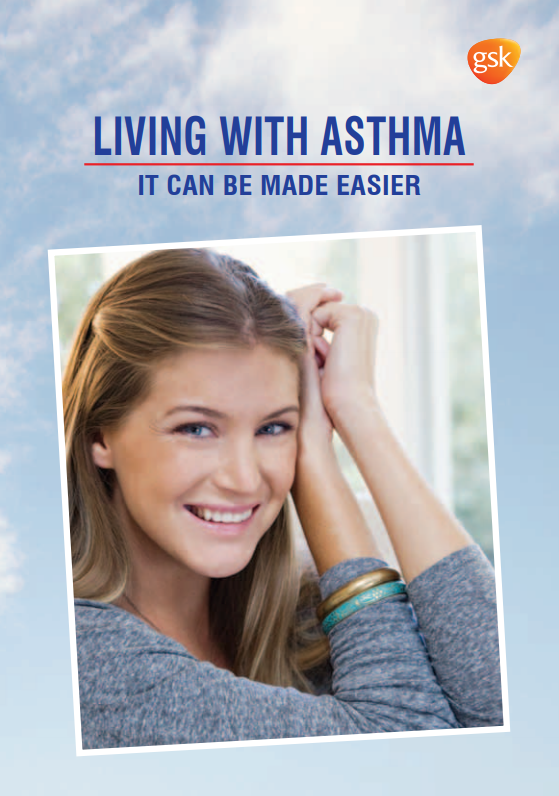 Download Living with Asthma patient information Leaflet
Asthma Control Test
Adult patients (>12 years)
Children (4-11years)

Resources for patients living with COPD
How is your COPD? Take the COPD Assessment Test™(CAT™)
This questionnaire will help you and your patients to measure the impact COPD (Chronic Obstructive Pulmonary Disease) is having on the patient's wellbeing and daily life.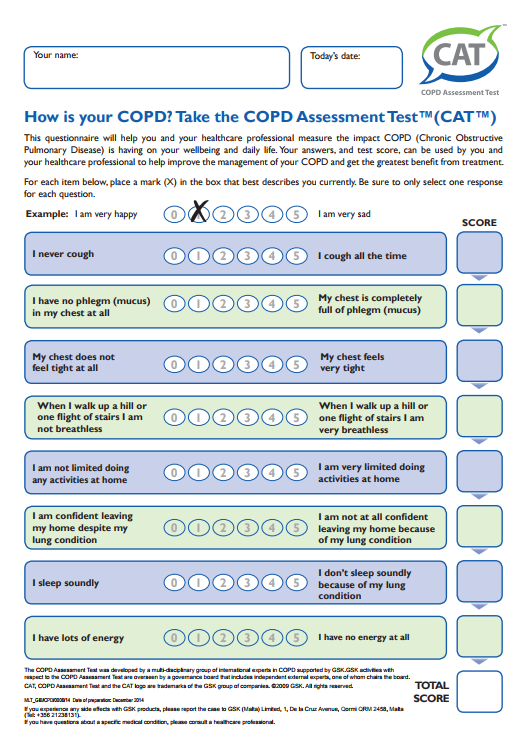 Relvar and Ellipta are registered trademarks of the GlaxoSmithKline Group of Companies