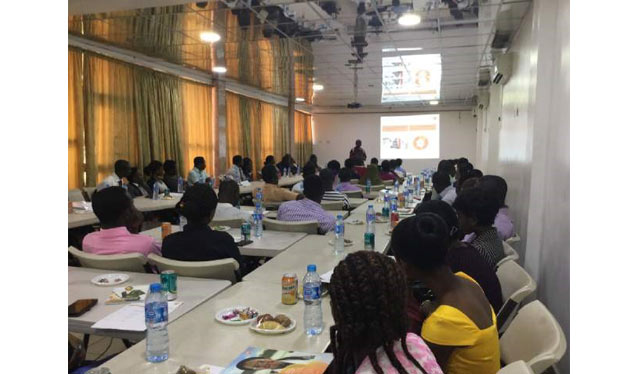 Empowering the next generation of Healthcare Professionals
GSK Nigeria has further exercised its commitment to develop the next generation of Healthcare Professionals for the benefit of patients by expanding its Young Pharmacists' Programme and Young Physicians' Programme (YPP) nationwide.
These programmes aim to build knowledge and capabilities of the next generation of Nigerian Healthcare Professionals through a 3-fold offering of a networking platform (mentor- protégé relationships), career development seminars, and capacity building.
Our goal is to ensure that young doctors and pharmacists (with less than 5 years post-graduation experience) are empowered so that they can offer the best service to patients, while having a fulfilling professional career.
Launched in Lagos in 2014, the YPP events have been held in cities including Abuja, Enugu, Sokoto and Kano, reaching more than 1,000 Healthcare Professionals in the process. In 2017, the Young Pharmacists' and Young Physicians' Programmes has continued to engage young Healthcare Professionals through mentor mapping opportunities, and capacity building programmes.
In 2018, GSK Nigeria will be exclusively participating at the Induction ceremonies of 15 schools of Pharmacy in Nigeria with a pre-induction day capacity building session.

To report an Adverse Event, please contact the toll free line 0800 CALL GSK (0800 2255 475) or send an email