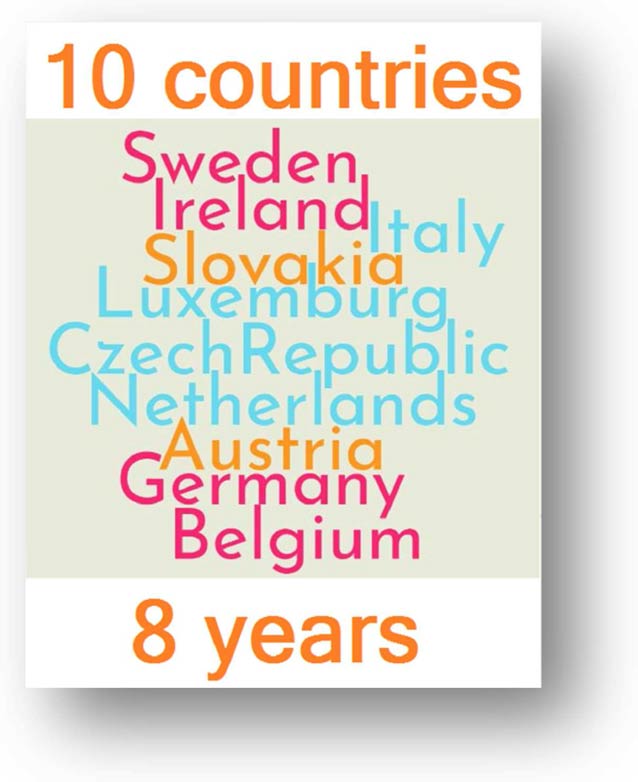 Hib disease controlled

1

2
Historically H. influenzae type b (Hib) was one of the most common causes of meningitis in children under 5 years of age and was also a common cause of pneumonia, epiglottitis, sepsis and other soft tissue infections.
The inclusion of Hib antigen into combination vaccines has reduced the number of injections for babies, reduces healthcare professional visits, and has contributed to higher Hib vaccine coverage globally.
Surveillance data from the European Union Invasive Bacterial Infections Surveillance Network and the European Surveillance System (ESS) database from 1999–2014 were reviewed and incidence/notification rates of invasive Hib disease were extracted.
Hib disease was found to be well controlled in Europe during this period.
In particular Hib control has been sustained in ten countries with comparable serotype surveillance data that used Infanrix hexa almost exclusively at various times since 2006. In these countries the vaccine is co-administered with PCV, and is used in a 2-dose priming or 3-dose priming schedule.
Post-marketing surveillance of Infanrix hexa showed over a 12-month period from October 2014 until October 2015 that product preparation errors resulting in the Hib dose being missed were reported at a rate of 0.39/100,000 doses distributed. Despite the recognized limitations of passive adverse event reporting, these data provide reassurance that errors linked to the requirement for reconstitution occur very infrequently.
In conclusion, the impact of Hib vaccination in Europe is sustained, testifying to continued effectiveness against invasive Hib disease after the implementation of hexavalent vaccines into immunization programs, which, since 2006, has been almost exclusively Infanrix hexa.
As additional hexavalent vaccines are introduced into vaccination calendars, and as immunization programs continue to expand with additional vaccines to be co-administered with the hexavalent vaccine backbone, Hib surveillance needs to remain an important goal in Europe to ensure that the current level of Hib disease control is sustained.
GlaxoSmithKline Philippines Inc. 2266 Chino Roces Avenue, Makati City, Philippines 1231
Adverse events please email us: ph.safety@gsk.com or contact 0917 889 0640
Product Complaint contact: 0917 889 7050 (Quality Assurance Team)
Trade marks are owned by or licensed to the GSK group of companies
©2019 GSK group of companies or its licensor