Resources for Pharmacists
Stay updated with relevant information and resources on GSK's Respiratory and Anti-Infectives brands for pharmacists.
Resources about Vaccines
Access information about vaccination and discover the wide array of GSK vaccines portfolio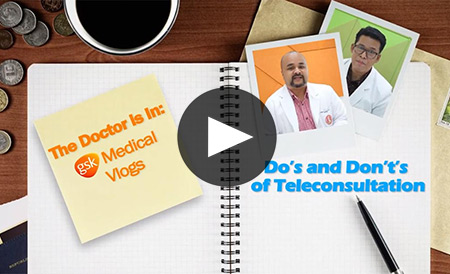 Teleconsultation Medical Vlogs for HCPs
Telemedicine has greatly supported, is currently reinforcing and will continue to provide quality care to patients especially to those who are still apprehensive to go to the clinics for a face-to-face consultation. ​
To maximize on your teleconsultations with patients, we created these videos to offer practical tips that you may use. Find out more.​
​