Showing xx results filtered by: xx
Showing resources across All Therapies | All Indications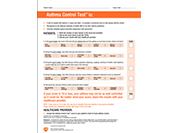 Asthma Control TestTM

For patients with asthma ages 12 years and older: a 5-question test to help determine if asthma symptoms are well controlled. Includes English and Spanish versions of the test.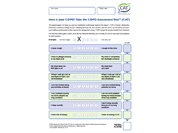 COPD Assessment Test (CAT)

The COPD Assessment Test (CAT) is a questionnaire for people with COPD. It is designed to measure the impact of COPD on a person's life and how the disease changes over time. The CAT is simple to administer and aims to help clinicians, with their patients, better manage COPD.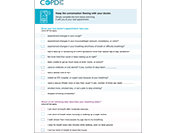 COPD Doctor Discussion Guide Checklist

Provide this COPD Discussion Guide to patients with COPD to help them capture the symptoms they have experienced since their last visit. The completed checklist can help them speak openly and frankly with you about how COPD affects their lives.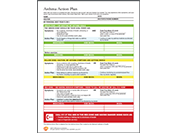 Asthma Action Plan

Work with your patients with asthma to develop an Asthma Action Plan: a written plan that may help with the management of asthma symptoms.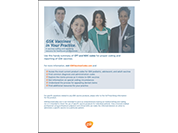 Coding Guide for GSK Vaccines

Download and print out this handy summary of CPT and NDC codes for proper coding and reporting of GSK vaccines.
HCP Learning and Training not available for product
/content/cf-pharma/health-hcpportal/master_r34/hcp/home/resources/patient-resources-and-samples.html
/content/cf-pharma/health-hcpportal/master_r34/hcp/home/webshop/basket.html