Relvar Ellipta overview
(fluticasone furoate and vilanterol inhalation powder)
Asthma: Relvar Ellipta is an ICS/LABA for patients (≥12 years) uncontrolled on ICS alone and 'as needed' SABA. 1Also Relvar is indicated for Asthma patients already adequately controlled on both inhaled corticosteroid and long-acting beta2-agonist. 1
COPD: Relvar Ellipta is indicated for the symptomatic treatment of adults with COPD with a FEV1<70% predicted normal (post-bronchodilator) with an exacerbation history despite regular bronchodilator therapy. 1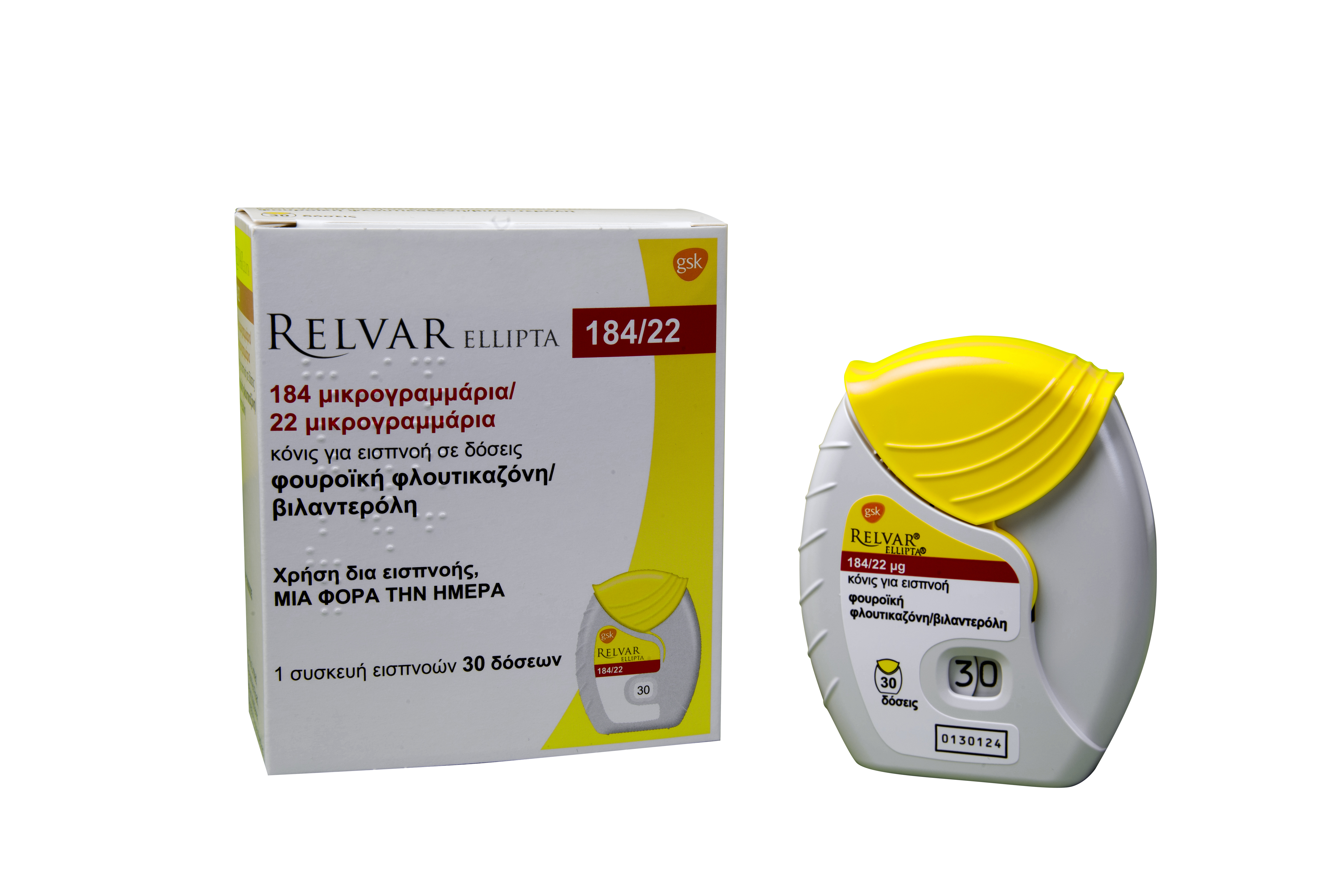 Relvar is available in the Ellipta – an easy-to-use inhaler that helps patients receive the benefit of their medication 4

How does Relvar Ellipta work?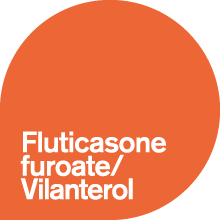 Relvar contains fluticasone furoate, an inhaled corticosteroid (ICS) and highly effective anti-inflammatory agent, and vilanterol, a selective long-acting β2 receptor agonist (LABA) with bronchodilator activity 1

Click play to see how Relvar's FF and VI combination is able to deliver 24 hours of continuous efficacy

In vitro data – the clinical significance of these findings is unknown. Fluticasone furoate monotherapy is not licensed in Europe for asthma, or for use in COPD. Vilanterol monotherapy is not licensed for use in asthma or COPD.
Please note Relvar 184/22 mcg Is not indicated for COPD
The Relvar Ellipta device.
Click on the image to find out more about the Ellipta – an easy-to-use device which helps patients receive the benefit of their medication. 4
Relvar Ellipta for asthma
Relvar can help provide: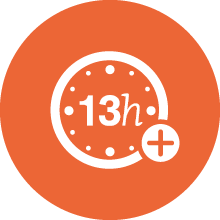 13 additional symptom-free hours per week vs ICS alone 2*
*Treatment difference 7.8%; 95%CI: 2.9%, 12.6%; p=0.0025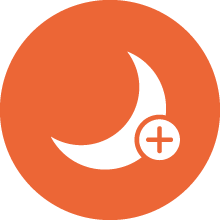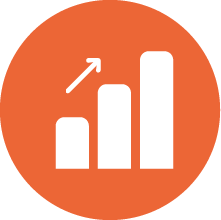 Relvar Ellipta for COPD
For your patients with COPD, Relvar can help with:

†As measured by the COPD Health Assessment (CAT) Test, a self completion questionnaire comprising eight questions covering domains relating to the impact of COPD symptoms such as cough, chest tightness, breathlessness, sleep and energy. 1315
‡See below for the defition of usual care in the SLS. 13
What is usual care in the Salford Lung Study (SLS)?
In the Relvar SLS COPD study, usual care was a physician-determined COPD maintenance treatment in accordance with usual clinical practice. Of all ITT patients with ≥1 moderate/severe exacerbation in the year prior to randomisation (n=2,269) at baseline: 13
88% were on an ICS-containing regimen

54% were on triple therapy (ICS/LABA + LAMA)

12% were on a bronchodilation therapy only (LAMA, LABA or LAMA + LABA)
Before prescribing please consult the full SPC which you can request from GSK or access on the website of the Pharmaceutical Services of the Ministry of Health http://www.phs.moh.gov.cy/web/guest/drug-search
Trade marks are owned by or licensed to the GSK group of companies.
© 2020 GSK group of companies or its licensor.
Prescription Only Medicine