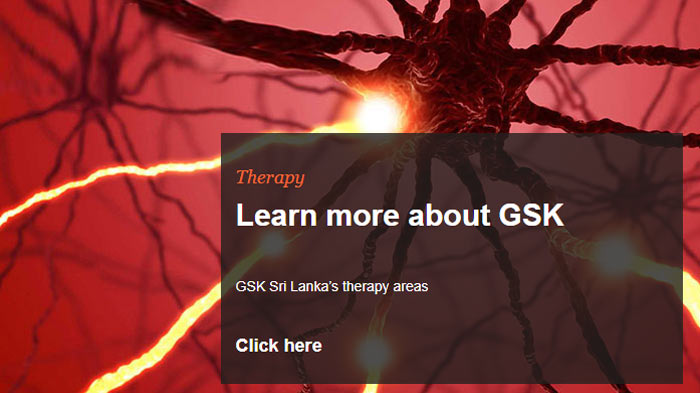 View our products
Find comprehensive information on our products including resources for patients.
Expert perspectives direct from GSK
By sharing our knowledge, we hope we can ultimately improve the lives of patients. To do that we've developed the GSK Portal so healthcare professionals can have easy access to all our resources, tools, advice, opinion and news.
GlaxoSmithKline Pharmaceuticals (Pvt) Ltd S P Building, Level 5, 192/10, 9th lane, Nawala Road, Nawala
Trade marks are owned by or licensed to the GSK group of companies
©2020 GSK group of companies or its licensor
For Healthcare Professionals Only
To report an adverse event please call on 011 7555447 or email to lk.pharmacovigilance@gsk.com