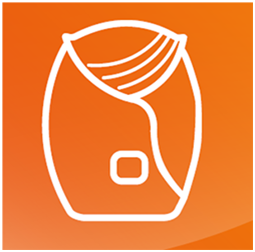 The Ellipta inhaler - a story of science and innovation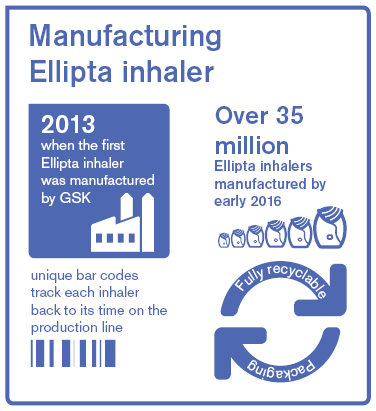 Preparing your Ellipta inhaler

4
The Ellipta requires very little preparation. Once the Ellipta has been removed from its packaging, it is ready for use. There is a dose counter on the front of the Ellipta. When fewer than 10 doses are left, half the dose counter will be red. This is a reminder for the patient to ensure they speak to their healthcare professional before the patient runs out of medicine. After the patient has used their last dose, half the dose counter will be red and the number 0 is displayed – the Ellipta is now empty.
Watch our video on how to prepare the Ellipta
Step 1: Open
Slide the cover down until you hear a click. The dose counter counts down by one to confirm, and you're ready to take one dose of your medicine.
Step 2: Inhale
Exhale out. Take a deep, slow breath. Hold your breath for 3-4 seconds.
Step 3: Close
If you want to clean the mouthpiece, use a dry tissue before closing the cover. Slide the cover upwards as far as it will go to cover the mouthpiece.
Watch our video that instructs patients on the three easy steps to use the Ellipta
Inside the Ellipta
If you're interested, take a look inside the Ellipta by watching the video below
Trademarks are owned by or licensed to the GSK group of companies. ©2017 GSK group of companies or its licensor.