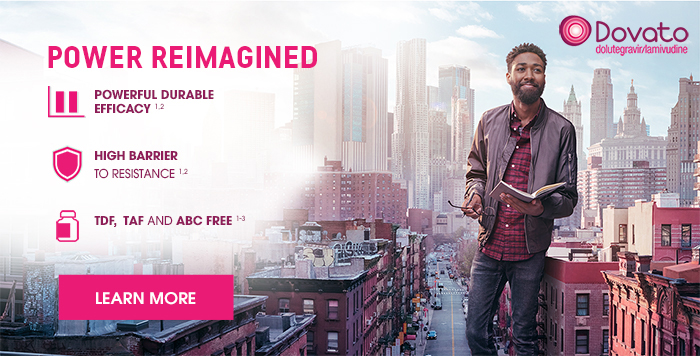 Dovato (dolutegravir/lamivudine) is now available in Ireland for the treatment of HIV-1 in adults and adolescents above 12 years of age weighing at least 40kg, with no known or suspected resistance to the integrase inhibitor class, or lamivudine. 3
For further information on any of these products see the links to the Summary of Product Characteristics available at the top of this page.
References:
Dovato Summary of Characteristics. Available at www.medicines.ie. Last Accessed: December 2021
Adverse events should be reported directly to the Health Products Regulatory Authority (HPRA) on their website: www.hpra.ie . Adverse events should also be reported to GlaxoSmithKline on 1800 244 255.
▼ These medicinal products are subject to additional monitoring. This will allow quick identification of new safety information.
Healthcare professionals are asked to report any suspected adverse reactions.
Trade marks are owned by or licensed to the ViiV Healthcare group of companies.