HIV + HEALTHY
Dovato is indicated for the treatment of Human Immunodeficiency Virus type 1 (HIV-1) infection in adults and adolescents above 12 years of age weighing at least 40 kg, with no known or suspected resistance to the integrase inhibitor class, or lamivudine.1
An innovative treatment for your patients living with HIV

Powerful, Durable Efficacy1,2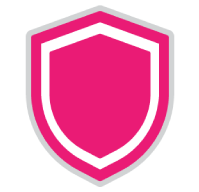 High Barrier to Resistance2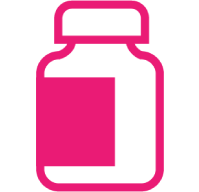 Dovato Recommended in Treatment Guidelines
EACS Guidelines 2020
Recommended as an initial regimen for treatment-naïve patients and as a switch strategy for virologially suppressed patients4
Requirements for treatment-naïve patients:


HBsAG negative
HIV viral load <500,000 copies/mL
DHHS Guidelines 2019
Recommended as an initial regimen for most PLHIV (AI)* as a good option for virologically suppressed patients who have no evidence of resistance to either drug5
Exclusions for treatment-naïve patients:


HIV viral load >500,000 copies/mL
HBV co-infection
Where ART is to be started before the results of HIV genotype resistance testing for reverse transcriptase or HBV testing are available.
Resources for you and your patients
*Rating of recommendations: A= strong; B= moderate; C= optional. Rating of evidence: I= data from randomised controlled trials; II= data from well-designed non-randomised trials, observational cohort studies with long-term clinical outcomes, relative bioavailability / bioequivalence studies, or regimen comparisons from randomised switch studies; III= expert opinion.5
Cahn P, Sierra Madero J, Arribas JR,

et al.

Durable efficacy of dolutegravir plus lamivudine in antiretroviral treatment-navie adults with HIV-1 infection: 96-week results from the GEMINI-1 and GEMINI-2 randomized clinical trials. J Acquired Immune Defic Syndr. 2020;83(3):310-318.
Van Wyk J, Ajana F, Bisshop F,

et al.

Efficacy and safety of switching to dolutegravir/lamivudine fixed-dose 2-drug regimen vs continuing a tenofovir alafenamide-based 3- or 4-drug regimen for maintenance of virologic suppression in adults living with human immunodeficiency virus type 1: Phase 3, randomised noninferioity TANGO study. Clin Infect Dis. 2020. doi:10.1093/cid/ciz1243.
Dovato Summary of Product Characteristics. Available at: https://www.medicines.ie/medicines/dovato-50-mg-300-mg-film-coated-tablets-34871/smpc. Last Accessed October 2021.
European AIDS Clinical Society Guidelines. Version 10.1. October 2020. Last Accessed October 2021.
https://www.eacsociety.org/guidelines/eacs-guidelines/

US Department of Health and Human Services. Guidelines for the use of antiretroviral agents in adults and adolescents with HIV. Last Accessed October 2021. Updated December 18, 2019. https://hivinfo.nih.gov/home-page

Adverse events should be reported directly to the Health Products Regulatory Authority (HPRA) on their website: www.hpra.ie . Adverse events should also be reported to GlaxoSmithKline on 1800 244 255.
Dovato is a registered trade mark of the ViiV Healthcare group of companies or its licensor.

Date of preparation: January 2023 PM-IE-DLL-WCNT-200015