Nucala
NUCALA is a targeted anti-interleukin-5 add-on therapy for your adult patients with severe refractory eosinophilic asthma. Here you can access the latest news, clinical data and resources for Nucala.
Trelegy Ellipta
The only COPD triple therapy delivered in a single daily inhalation. Trelegy Ellipta once-daily (OD) is indicated for maintenance treatment in adult patients with moderate to severe COPD who are not adequately treated by a combination of an ICS & a LABA.
JULUCA ▼
(dolutegravir/rilpivirine)
JULUCA is indicated for the treatment of HIV-1 infection in adults who are virologically-suppressed on a stable ARV regimen for ≥ 6 months with no history of virological failure and no known or suspected resistance to any NNRTI or INI.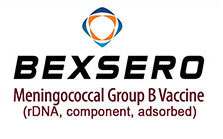 Vaccines
Bexsero is indicated for the active immunisation of individuals from 2 months of age and older against invasive meningococcal disease (IMD) caused by Neisseria meningitidis group B. Here you can access information on IMD, disease burden and the meningococcal group B vaccine.
Click-To-Chat

Connect with a member from the GSK Medical Information team using our LiveChat Service.

Click here
Vaccines Stock Update

View our products
Find comprehensive information on our products including resources for patients.
Watch videos on everything from disease and patient management to research and development.

Find out more
TRELEGY Ellipta was developed in collaboration with INNOVIVA Inc.
Adverse events should be reported directly to the HPRA; Freepost, Pharmacovigilance Section, Health Products Regulatory Authority, Earlsfort Terrace, Dublin 2, Tel: +353 1 676 4971, medsafety@hpra.ie. Adverse events should also be reported to GlaxoSmithKline on 1800 244 255.

▼ This medicinal product is subject to additional monitoring. This will allow quick identification of new safety information. Healthcare professionals are asked to report any suspected adverse reactions.

Trade marks are owned by or licensed to the GSK group of companies.