Relvar for controlled patients
Relvar isn't just an effective choice for patients who are uncontrolled on their current asthma treatment – it can be a great choice for controlled asthma patients too.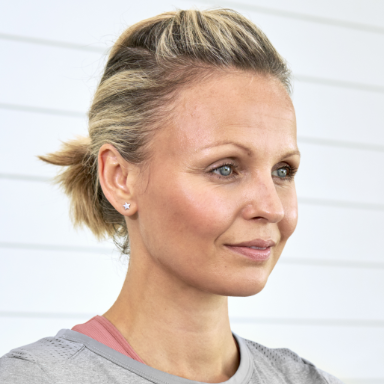 Sara is a patient whose asthma is currently controlled on an ICS/LABA MART regimen. However, because MART regimens rely on patient perceptions to control symptoms, which can be unreliable,1 underlying inflammation may still be present.
In fact, fewer than 1 out of 5 patients remain well controlled at 1 year with budesonide/formoterol MART therapy,1 suggesting the underlying issue may remain unresolved.
Relvar may be able to help.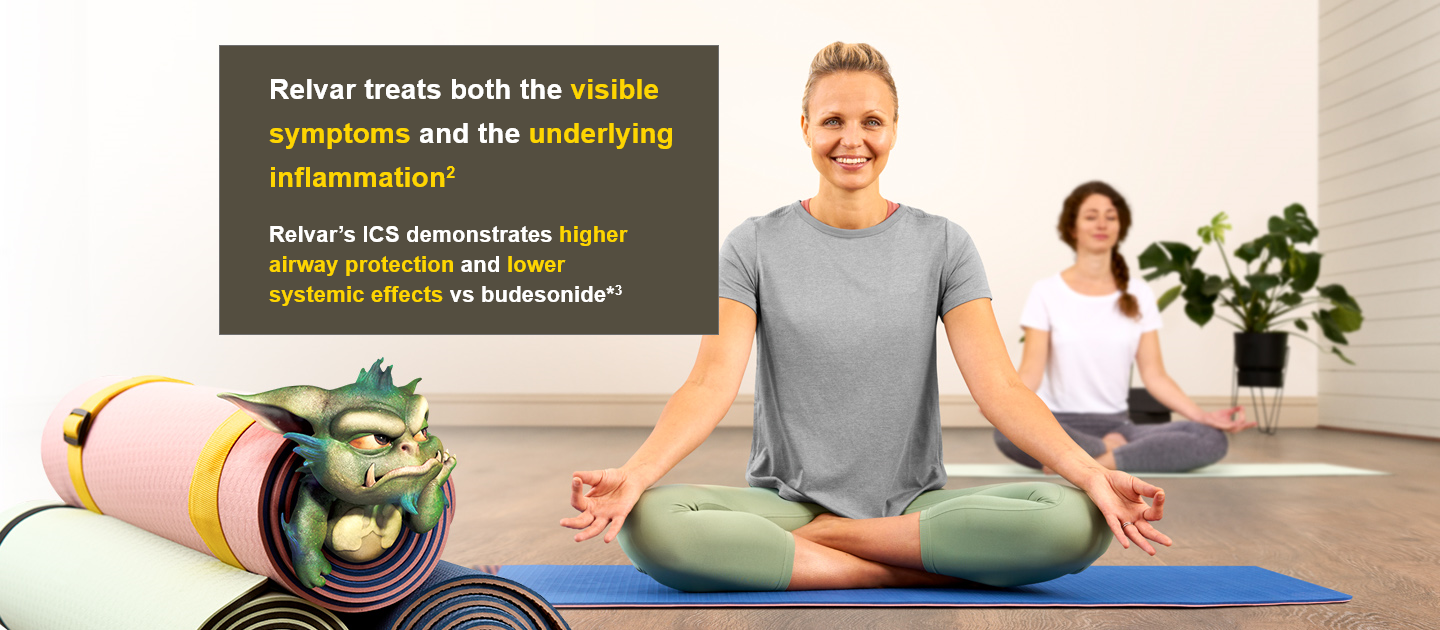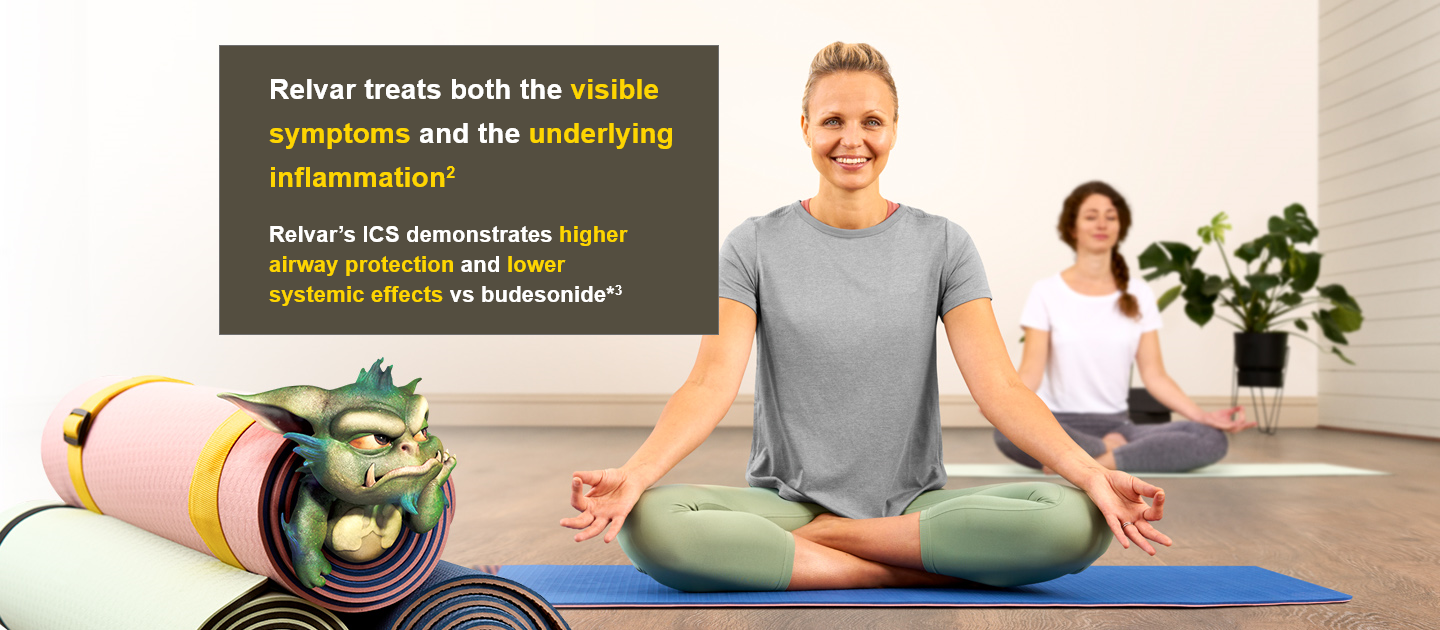 Fluticasone furoate and vilanterol are not licensed as monotherapies in asthma in all markets.
Hypothetical patient used for illustrative purposes only.
Sara remains well controlled with added benefits of controlling her underlying inflammation and a simple once-daily dosing regimen2,4
The invisible symptoms of asthma
What are the underlying symptoms of asthma that MART regimens may not be addressing?

From educational videos to podcasts, Breathing Space is a GSK initiative designed to share the latest thinking on lung health and provide a space for pulmonologists and other respiratory specialists to gather insights and explore best practice.
Need help with this product?
Footnotes
*In vitro data: clinical relevance is uncertain.
Abbreviations
ICS, inhaled corticosteroid; LABA, long-acting β2-agonist; MART, maintenance and reliever therapy.
Chapman KR,

et al. Thorax

2010;65:747–752.
Bardsley G,

et al. Respir Res

2018;19:133.
Daley-Yates P,

et al. Br J Clin Pharmacol

2020;1–11.
Global Datasheet Fluticasone furoate/vilanterol: v11, March 2020.
RELVAR Ellipta was created in collaboration with
Adverse events should be reported directly to the Health Products Regulatory Authority (HPRA) on their website: www.hpra.ie. Adverse events should also be reported to GlaxoSmithKline on 1800 244 255.
Relvar is a registered trademark of the GlaxoSmithKline group of companies
A.G. Last updated: May 2021 PM-IE-FFV-WCNT-210004